Activity Sheets
Learning Fun for Everyone
One Free B&W Page of your choice available upon request or buy
41 pages of BAYEUX TAPESTRY OBSERVATION SHEETS for £10.00
HOW IT WORKS
You choose the set of sheets you want by looking at the thumbnails & descriptions below
You click on the relevant 'buy now' button below
You fill in your credit/debit card or PayPal account details
We e-mail you pdf files of the sheets, usually within a single day
You open the files using the free Acrobat Reader and print them off

Available Bayeux Tapestry Observation Sheets
General Bayeux Tapestry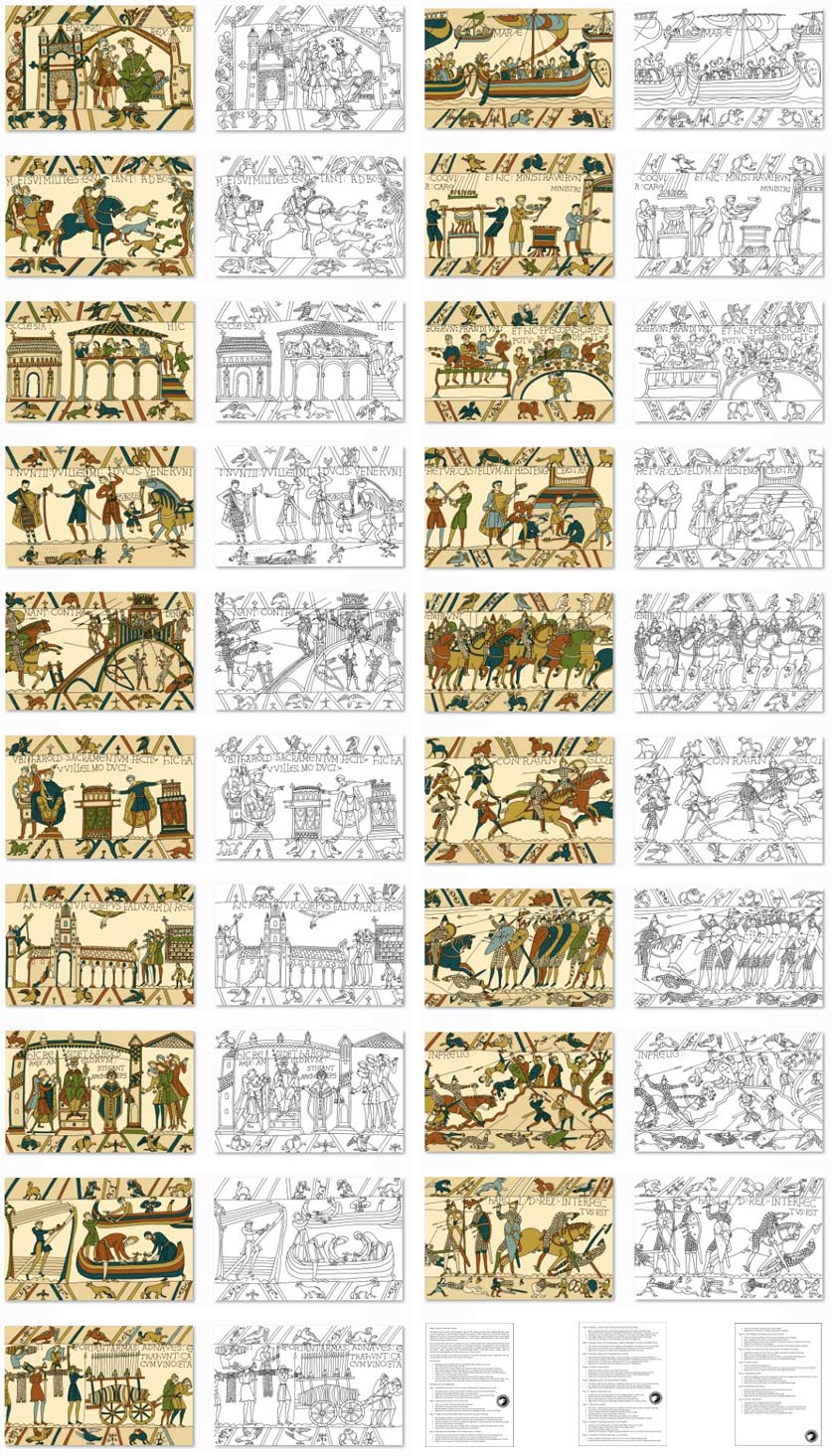 Nineteen colour and nineteen black and white (for colouring) observation sheets covering major scenes of daily and military life in late Saxon and Norman England from the late 11th century Bayeux Tapestry. Plus three pages of notes explaining important things to look out for.
If you let us know what school you're at (if you're a teacher) or what county/state you're in (for others), you can request a single black and white sample page by mailing nashfordpublishing@googlemail.com . Please remember to let us know which one you'd like.
We have a wide range of British history activity sheets for kids available. They are very competitively priced and contain many more illustrations than other sheets on the market: all exclusive to Nash Ford Publishing. You can purchase them very cheaply in sets organised by subject. All sheets are shown and described above. Some are quick, some are longer and take more thought or involve making things. Most are single pages, but some are more. Some can be used straight off. Others are designed to be used after a little learning, which our Early British Kingdoms website can help with of course. All of them double as colouring sheets and will keep your pupils or children amused for hours. For activity sheets from other periods of British history, click here.