Dorchester Abbey, Oxfordshire
Dorchester Abbey was founded by St. Birinus in AD 635, after having converted the local Saxon king, Cynegils of Wessex to the teachings of the Christian Church. Cynegils gave the saint an old deserted Roman town and its walls made a fine enclave for Birinus' new cathedral. Dorchester was the centre of the See of Wessex until AD 660, when the bishop moved to Winchester. The Mercians took over Dorchester and, after periods with the cathedral in Lindsey and Leicester, the bishop returned to the town in the AD 870s. The church there remained the cathedral of a vast diocese spreading all the way north to Lincolnshire, until just after the Norman Conquest and the present building dates from this time. In 1140, it became a Austuginian Abbey. It was a popular place of pilgrimage in medieval times, despite the fact that Winchester claimed to have appropriated the bones of St. Birinus when the see moved south. The present shrine is a very elegant modern replica based on fragmentary remains. Much of the abbey church survived the Dissolution of the Monasteries to serve the parish, and is famous for its fabulous medieval stained glass (1225+ including a Jesse Tree), its superb effigy of a swaggering knight (possibly Sir John de Holcombe (d.1270) or William de Valance the Younger (d.1282)), its excellent frescoes (1340), its fine brass (1510) to Abbot Bewforest (indents, however, showing that there were once much better examples in the building) and its unusual lead font (1170).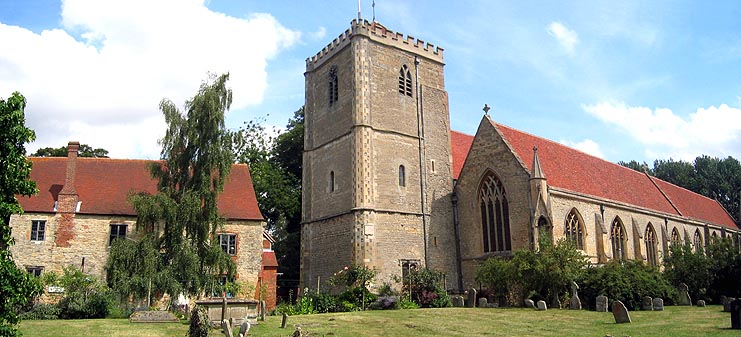 The pictures on this page are cropped examples of images in our high resolution photo library. Please e-mail us for details of these or similar image availability at our very reasonable reproduction rates.